Podcast: Play in new window | Download | Embed
Subscribe: RSS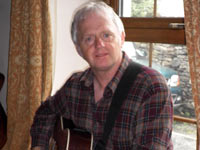 This is the track that we have been playing on the show a lot recently, Call Me A Cabbie by Phil Nelson and Mark Bird.
Phil & Mark are both London Taxi Drivers with over 40 years in the trade between them.
We asked Phil why he decided to give the track away free, he said that it is their gift to the London Taxi Trade.
We think it is the best London Taxi related track that we have ever heard and has great promotional potential for our trade.
You can visit Phil Nelson's website here